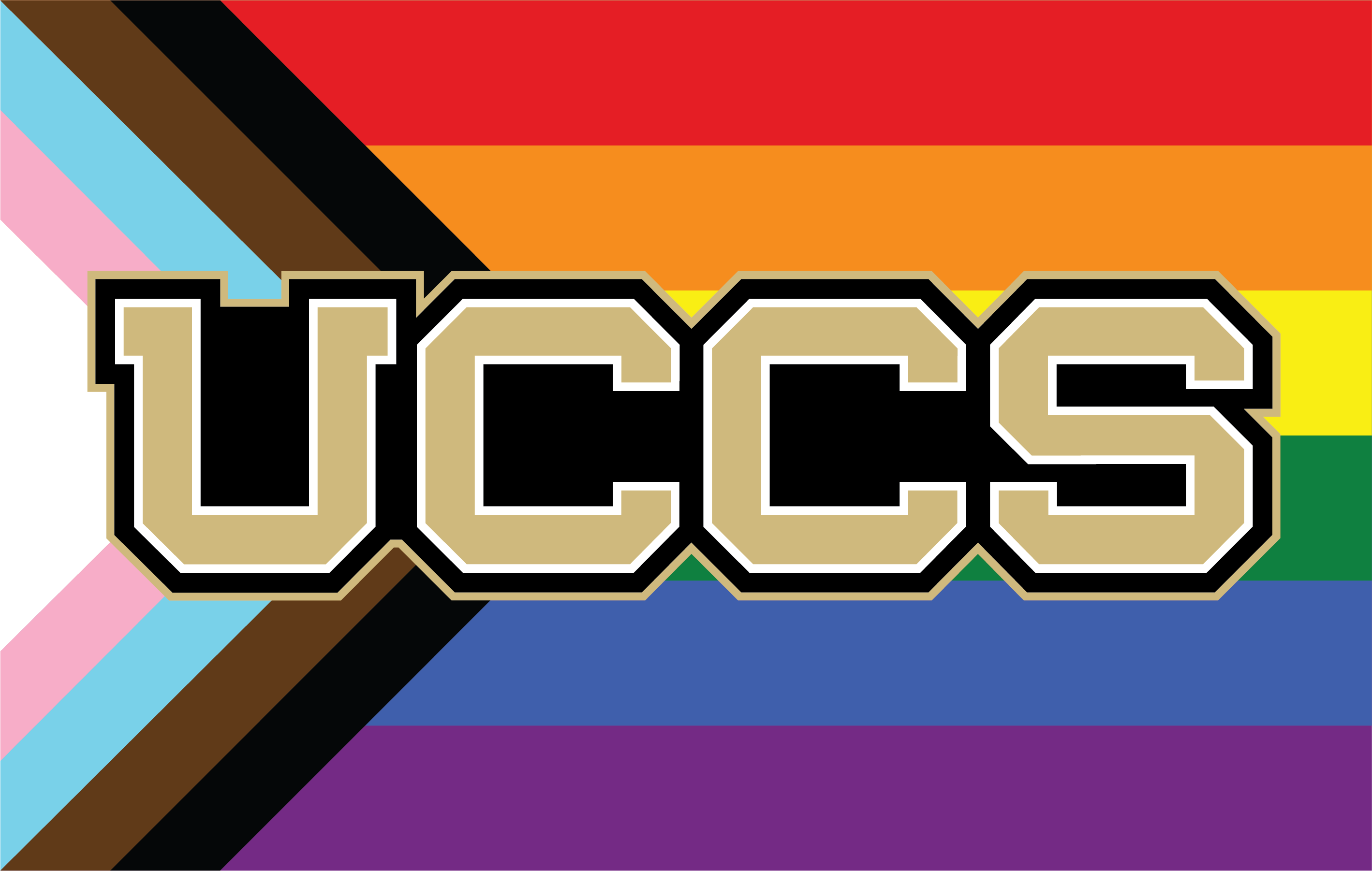 About the Staff Pride Committee
The purpose of the Staff Pride Committee is the advancement of and advocacy for the lesbian, gay, bisexual, transgender, queer/questioning, intersex, and asexual (LGBTQIA+) community of the university through increasing the visibility of LGBTQIA+ groups as a presence and resource within UCCS and the wider community; advising on the inclusivity of LGBTQIA+ concerns within UCCS policies and procedures; supporting the education of UCCS staff, students and faculty specific to the LGBTQIA+ community; and supporting and advocating for UCCS LGBTQIA+ staff and students.
The Staff Pride Committee fosters a welcoming environment for all new staff and works to engage all staff and students with diversity and inclusiveness initiatives.
Attend a Meeting
Staff Pride meets collaboratively with Faculty Pride every month. We are currently meeting via Microsoft Teams. Please contact staffpride@uccs.edu for information on upcoming meeting dates and to be added to the Staff Pride Teams channel.
Want to learn more about the Pride Committee?
Meet the Pride Committee leaders